Based in Lawrenceville, GA, CENTAD is the USA'S leading SharePoint Solutions provider. Through world-class SharePoint implementation, training, support, development, and consultancy, we make businesses cheaper to run, safer and more efficient. We allow your business to run smoothly with the most sophisticated, and yet easy to use platform available.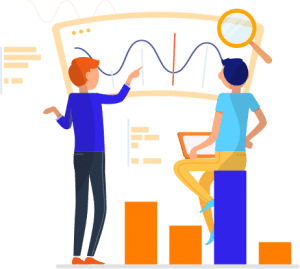 Our Goal for Your Business
As an established IT services provider to companies across the USA, we aim to make your business simpler and smarter. Our end goal is to make your business processes, automated, and simple & easy to manage. We want to give you time to plan for growth, instead of always reacting to IT infrastructure issues. We want to give you the infrastructure that allows your company to grow and allows you to harness new opportunities. Our clients all benefit from one thing: a smarter way of working that allows them to look towards the future and maximize your SharePoint investment.
World Class Sharepoint Services
We deliver a range of world-class services that allow businesses to be SharePoint efficient. We offer expert SharePoint Services such as Custom SharePoint Application Development, SharePoint Consultancy, Intranet Design & Development, SharePoint Administration, and Maintenance Services to name a few. SharePoint is packed full of collaboration features. We set your company up with Sharepoint to get your teams collaborating through a shared portal. We give you easy content management and automated processes to remove manual inputting. We give you security and the ability to adapt your very own infrastructure to your exact needs.
We also deliver Sharepoint training. We show you and your staff how to get the most of your platform for your particular company. We deliver introductory classes for employees and advanced classes for IT administrators. We share valuable insight into how to resolve server and client side issues. We enable business all over the USA to effectively manage their own Sharepoint platform in the way that that best suits them.
Not only that, we deliver flexible support packages. We offer helpdesk support, whereby we have a team ready to take your calls at any time. We deliver full onsite packages, where our experts work with your staff to resolve and all issues that arise. From minor issues to major problems, we will be there to keep your business running 24/7.